Capitol riot inquiry invokes emotional police testimony
8 min read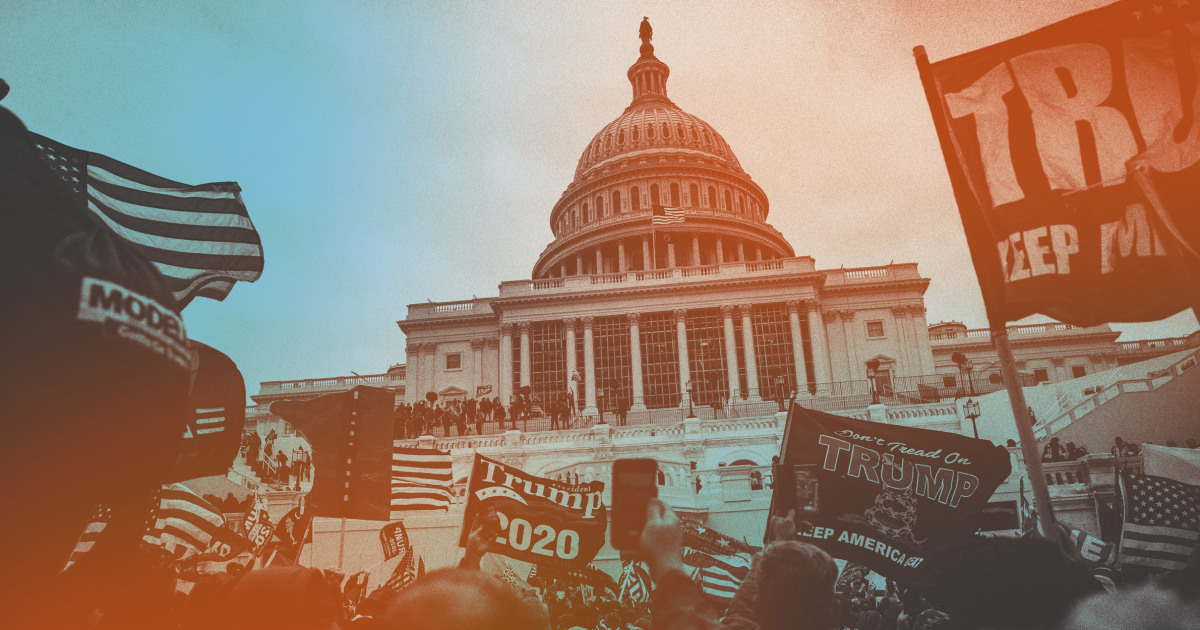 Senators reach agreement on emergency funding bill for Capitol security
Just hours after the House hearing ended, leaders of the Senate Appropriations Committee on Tuesday reached an agreement on a $2.1 billion emergency supplemental funding bill to shore up the budgetary hole needed to secure the U.S. Capitol in the wake of the Jan. 6 riot.
The bill includes almost $1 billion for Capitol security — $100 million for Capitol Police, $300 million for security measures and $500 million for the National Guard, which concluded its mission at the Capitol in May. Officials said in a letter this month that the National Guard was still awaiting reimbursement for the cost of the deployment.
Senate Majority Leader Chuck Schumer, D-N.Y., said he hopes to pass the bill in the Senate this week, but Minority Whip John Thune, R-S.D., said he expects senators like Rand Paul, R-Ky., to object to the quick consideration of the bill. 
The bill also includes roughly $1.1 billion for the special immigrant visa program to assist with Afghan interpreters coming to the United States as American troops withdraw from the nation's longest war.
Capitol Police chief 'proud' of officers who testified, 'fought like hell'
In a statement tweeted from the official U.S. Capitol Police account, Chief Tom Manger said he's "proud of the officers who had the courage to share their stories" as part of the select committee hearing. 
He praised the officers' descriptions of "the horrors and heroism on January 6," adding that he is "equally proud" of all the officers "who fought like hell to preserve our democracy." 
Manger was named the new chief of the Capitol Police this month, following an extensive search. He took charge of the department Friday. 
Members of committee could return before August recess ends to continue work, chair says
The select committee could return before the end of the August recess to continue working and possibly hold another hearing, Committee Chair Thompson told reporters after the conclusion of the hearing. 
"We now have a body of testimony that we will review. We are in the process of putting that together. I put some members on notice that they won't enjoy the entire August recess, but we will give them time to work in their districts," said Thompson. "But, conceivably, we could come back before the end of August." 
The committee has not set any additional hearings, however "we will be discussing in the next several days about what the August recess will look like," said Thompson. 
Only Congress can find out if anyone in power had a role in attack, Hodges says
Officer Hodges urged the panel to continue investigating to figure out if anyone in power played a role in the attack. 
"I need you guys to address if anyone in power had a role in this, if anyone in power coordinated, or aided or abetted, or tried to downplay, tried to prevent the investigation of this terrorist attack, because we can't do it," Hodges said, in response to a question as to what the officers would expect the committee to accomplish in its  investigation. 
Separately, Officer Fanone asked for an investigation into the activities leading up to Jan. 6 which may have resulted in the attack.
"It's interesting from a law enforcement perspective, as a police officer — a lot of these events happened in plain sight. We had violent political rhetoric," he said.
NBC News previously reported that extremists made little secret of ambitions to 'occupy' the Capitol in the weeks before the attack. Additionally, there were hundreds of social media posts discussing plans to move on the Capitol, including a map of the building and talk of how to create a stampede that would overwhelm Capitol Police, according to a report by a nonprofit research group, and a separate review by NBC News, in April.
Fanone also suggested that the inquiry examine whether or not there was collaboration between members and "these terrorists," he said. 
Hearing adjourns
Right at about 1 p.m., Chairman Thompson adjourned Tuesday's hearing, after roughly three and a half hours of testimony from four police officers at the Capitol on Jan. 6.
Dunn says he wants the committee to 'get to the bottom' of who sent the mob
Officer Dunn responded to the idea that people are trying to politicize the Jan. 6 attack by saying, "It's not a secret that it was political." 
"They literally were there to 'stop the steal,'" Dunn said of Trump's supporters, echoing a mob rallying cry and the movement among the former president's supporters that perpetuated the lie that the election was stolen. "So when people say it shouldn't be political, it was and it is. There's no getting around that."
Dunn said that telling the truth shouldn't be hard.
"Liz Cheney and Adam Kinzinger are being lauded as courageous heroes. And while I agree with that notion, why? Because they told the truth? Why is telling the truth hard? I guess in this America, it is."
He said it was hard fighting on Jan. 6, and difficult to show up to work the day after. It was still hard when the fencing that had been up around the Capitol since the attack was finally removed months later, he said.
"The fence came down and still nothing has changed. Everything is different but nothing has changed," he said.
As for the purpose of the committee's inquiry, Dunn said, "If a hitman is hired and he kills somebody, the hitman goes to jail. But not only does the hitman go to jail, but the person who hired them does. There was an attack carried out on January 6, and a hitman sent them. I want you to get to the bottom of that."
Former Trump officials can testify about efforts to overturn election, DOJ says
The Justice Department has told several former Trump administration officials that they can answer questions from Congress about efforts by then-President Donald Trump or department officials to challenge, stop the counting or overturn the results of the presidential election.
The letters are being sent to former officials who were asked to testify or answer further questions from the House Oversight and Senate Judiciary committees, according to Justice Department and congressional officials Tuesday.
The news came as officers who defended the Capitol from the mob testified during the first hearing of the Jan. 6 select committee. Read more on the story here.
Officer Hodges says rioters were 'terrorists,' then reads from U.S. code to back it up
Officer Hodges came prepared.
He understood why some people might take issue with his description of the Jan. 6 Capitol rioters as domestic terrorists. He then read directly from the U.S. code defining such actors.
"I can see why someone would take issue with the title of terrorist. It's gained a lot of notoriety in our vocabulary in the past few decades, and we like to believe, 'No, that can't happen here, no domestic terrorism, no homegrown threats,'" Hodges said.
He then read from U.S. Code Title 18, Part 1, Chapter 113B, Section 2331, which defines terrorism.
It defines domestic terrorism as "acts dangerous to human life that are a violation of the criminal laws of the United States or of any State; appear to be intended to intimidate or coerce a civilian population; to influence the policy of a government by intimidation or coercion; or to affect the conduct of a government by mass destruction, assassination, or kidnapping; and occur primarily within the territorial jurisdiction of the United States."
Rep. Murphy says she was hiding near where Officer Hodges was crushed holding back rioters
Rep. Stephanie Murphy, D-Fla., began her questioning by thanking Officer Hodges and showing a video of him defending the Capitol entrance, revealing she was hiding in a location close to where he was holding back rioters.
Murphy said she was stationed about 40 feet away from the tunnel battle Hodges was engaged in and was with Rep. Kathleen Rice, D-N.Y.
"The reason I was able to hug [my family] again is because of the courage you and your fellow officers showed that day," she said.
Dunn reflects on racial slurs he faced on Jan. 6 as representative of America
Rep. Schiff asked Officer Dunn about the racial epithets he faced and if he felt this was representative of America at large.
"I guess, it sounds silly but I guess it is American," Dunn said. "But it's not the side of America that I like. It's not the side that any of us here represent. We represent the good side of America, people that actually believe in decency, human decency, and we appeal to, just the good in people. That's what we want to see."
Dunn added that he is glad Republicans are also part of the committee.
"That's encouraging. It's encouraging, so that's the side of America that I say, 'Yes, this is America,'" Dunn said. "This is the side that I like and the side that I acknowledge."
Schiff also tears up: 'It must be an Adam thing today'
Democratic Rep. Adam Schiff, D-Calif., choked up near the conclusions of his questioning of the select committee's witnesses, commending the officers for risking their lives.
"It must be an Adam thing today," said Schiff, referring to Rep. Adam Kinzinger, one of two Republicans on the panel, who had previously gotten emotional during his allotted questioning time.
"I believe in this country and I believe in it because of people like you who understand what the flag means and what our constitution means and risk their lives to defend it," Schiff said.